368 Hostel & Hotel reviews on site! About Vilcabamba.

Hotel Valle Sabrado, Vilcabamba, Ecuador
(July 2011 - 5 nights). Great place on Vilcabambas main road, nice big room with tv. The bathroom is shared but that was fine. Nice big gardens and a bar, the owners offer horseriding tours. Recommended.
About Vilcabamba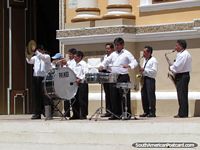 .