474 Hostel & Hotel reviews on site!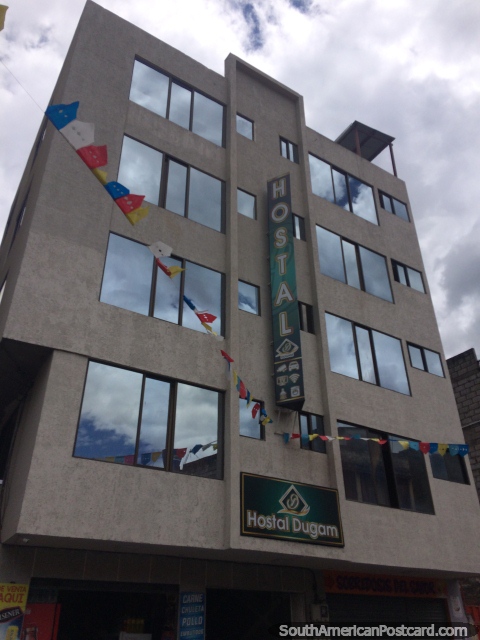 Hostal Dugam, Banos, Ecuador
(October 2018 - 2 nights). Hostal Dugam is located not far from the bus terminal in Banos in the center of town. A comfortable room for 2 with private bathroom and a window out to the street. $20 per night and includes wifi and tv. Easy access to shops and close to the bike rental shops. One of many accommodation options in Banos - the adventure capital!