474 Hostel & Hotel reviews on site!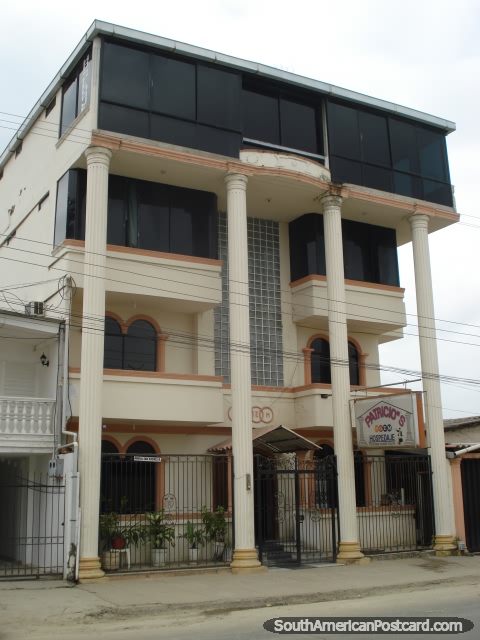 Patricio's Hospedaje, Portoviejo, Ecuador
(May 2010 - 4 nights). Out of the very center of the city beside the soccer stadium, this is the best I could do in Portoviejo, a rent by the hour hotel, although my room was not a room used for those purposes, it was a single bed room. I actually enjoyed my stay here, the place is clean and the staff are friendly. I had my own room with bathroom and tv.