385 Hostel & Hotel reviews on site! About Pisco.

Hostal El Cesar, Pisco, Peru
(Apr 2009 - 2 nights). A comfortable room with a bathroom at a good price, not far from the plaza. A cheaper option than some of the other hostels in the area that charge around 45 Soles per night.
About Pisco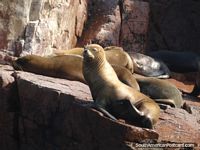 .