474 Hostel & Hotel reviews on site!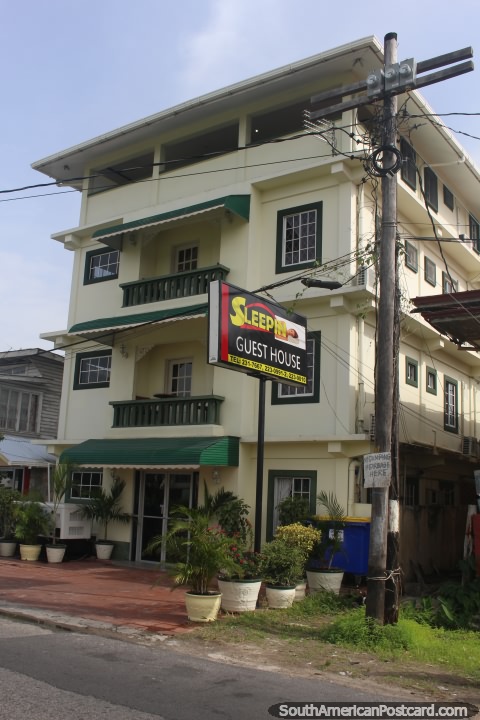 Sleep In Guesthouse, Georgetown, Guyana
(April 2015 - 3 nights). $50USD per night. A fantastic room with tv, aircon, wifi and private bathroom with hot water. Breakfast was included each morning. The staff are helpful and friendly. Located around the center but not on an easy road to walk along. A high class hotel but at half the price of other hotels of similar style. Very good value for money but not a budget hotel. I looked at a couple of cheaper options before deciding to stay here. Recommended if you want to be comfortable!