362 Hostel & Hotel reviews on site! About Uyuni.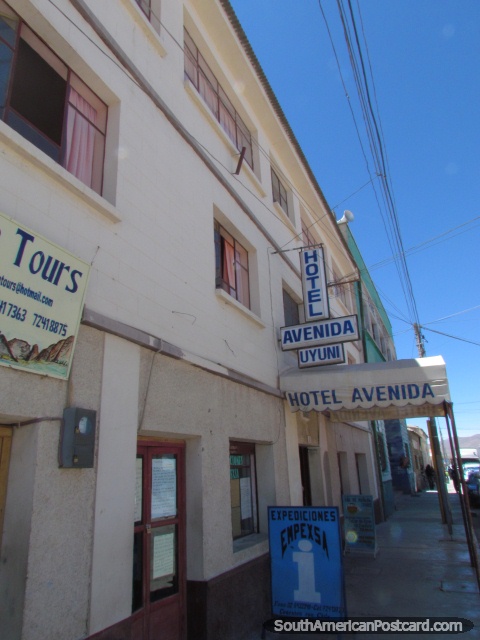 Hotel Avenida, Uyuni, Bolivia
(Apr 2008 - 1 night). This was a nice place to stay in the center of Uyuni for 1 night before the Salar de Uyuni tour the next day. It's fairly basic, but right in the middle of all the tour agents, restaurants and shops.
Book Hotel Avenida Online
.
About Uyuni
.
More Hotel and Hostel Reviews from Bolivia
Hotel Avenida, Uyuni