362 Hostel & Hotel reviews on site! About La Paz.

Hostal Maya Inn, La Paz, Bolivia
(May 2009 - 3 nights). A great place to stay near the witches market, has restaurants, internet, money changer and laundry downstairs. Room has bathroom and tv. Good price.
Book Hostal Maya Inn Online
.
About La Paz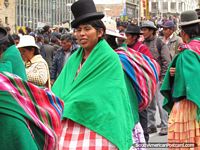 .
More Hotel and Hostel Reviews from Bolivia
Hostal Maya Inn, La Paz