Technicolor bird and a rainbow of color around an indigenous boy, street art by Isaac and Bejeno in Macas.
Ecuador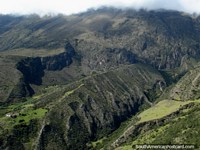 The mountains surrounding lagoon La Musuy on the El Paramo road from Merida.
Venezuela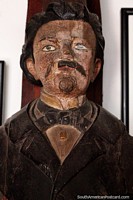 Bow mask, very old mask of a man with mustache, a strange antique at Mazzoni Museum, Maldonado.
Uruguay