474 Hostel & Hotel reviews on site!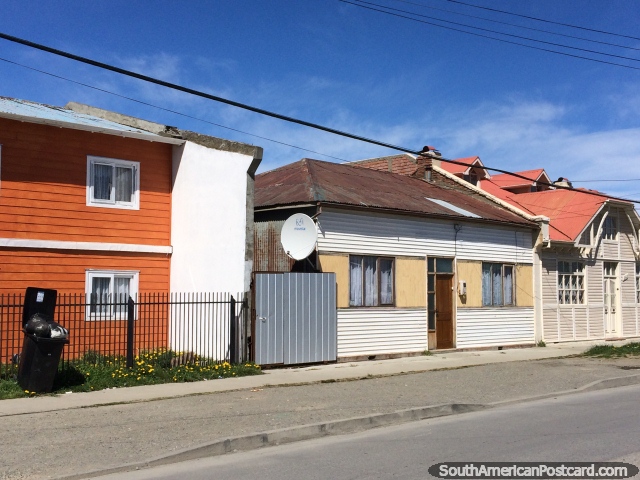 Hospedaje With No Name, Punta Arenas, Chile
(November 2017 - 5 nights). There's no sign and no name that I know of. There are several rooms behind a house, comfortable too! Private room with TV and heater, the WIFI didn't reach though. Shared bathroom and about 5 blocks from the center of town. A good price for Punta Arenas at $10000 pesos ($15USD). I could buy pizza at night and warm it up the very hot gas heater in the morning! Go to Jorge Montt Street 201-299, it's the 3rd house from this sign, see photo. Recommended.