368 Hostel & Hotel reviews on site! About Encarnacion.

Hotel Germano, Encarnacion, Paraguay
(June 2012 - 2 nights). A hotel across the road from the bus terminal in Encarnacion run by a helpful Japanese woman. The price is good, basic room with tv and shared bathroom. Recommended.
About Encarnacion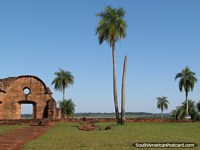 .